概述
Heateflex is experienced in providing solutions that support the high safety and sanitary requirements of the food & beverage industry. We continue to recognize the importance of food safety, as outbreaks of E. coli, salmonella and listeria make international news. Heateflex's solutions are built to minimize these outbreaks by providing high-purity fluid heaters for cleaning and sterilizing food production facilities.
Our precision fluid heaters for batch manufacturing, automated media preparation systems, total package oxygen (TPO) reducers, and clean-in-place systems are built to eliminate deadly pathogens and enhance the quality of end products.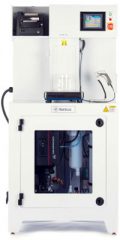 Demeter™ is a highly innovative new system for food microbiology lab testing. Want higher lab productivity, increased test…
Demeter 分配加熱器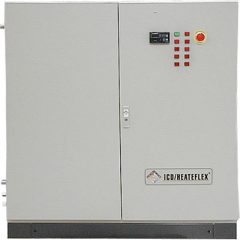 Poseidon™ 不銹鋼超純流體加熱器系統 offer a unique option for manufacturing operations requiring…
Poseidon™ 加熱器

The versatile SX stainless steel high-flow fluid heater system is ideal for a variety of applications with…
SX 加熱器

Heateflex True Sanitary in-line fluid heaters meet the demanding fluid heating applications of semiconductor, medical..
True Sanitary 加熱器
Aquarius® deionized (DI) water heaters are the perfect solution for high-purity DI Water heating applications that require highly accurate temperature control. Its Power-to-Flow Control® feature provides one of the most accurate temperature controls available in DI water heating systems, and it eliminates undesirable overshoots or drops in temperature due to inadequate PID controllers. Aquarius® systems are engineered to deliver high flows of continuous, at-temperature, hot DI water.
Ultra-pure design with PVDF/PFA wetted surfaces
Programmable logic controller delivers enhanced temperature stability
No N2 purge required
Plug-and-play system with fully integrated controls
High-resolution touch-screen
Save costs by reducing the need for multiple immersion heaters
Aquarius® 去離子(DI)熱水器系統