Join Our Family!
Please submit your résumé/CV or fill out an application. We will review it in a timely manner and respond promptly to applicants who are well-qualified for positions at White Knight. Please understand that we receive many applications, and we do not respond to every application. Thank you.
To submit a resume/CV, please email: hr@wkfluidhandling.com.
Contact White Knight for more information.
Download Employment Application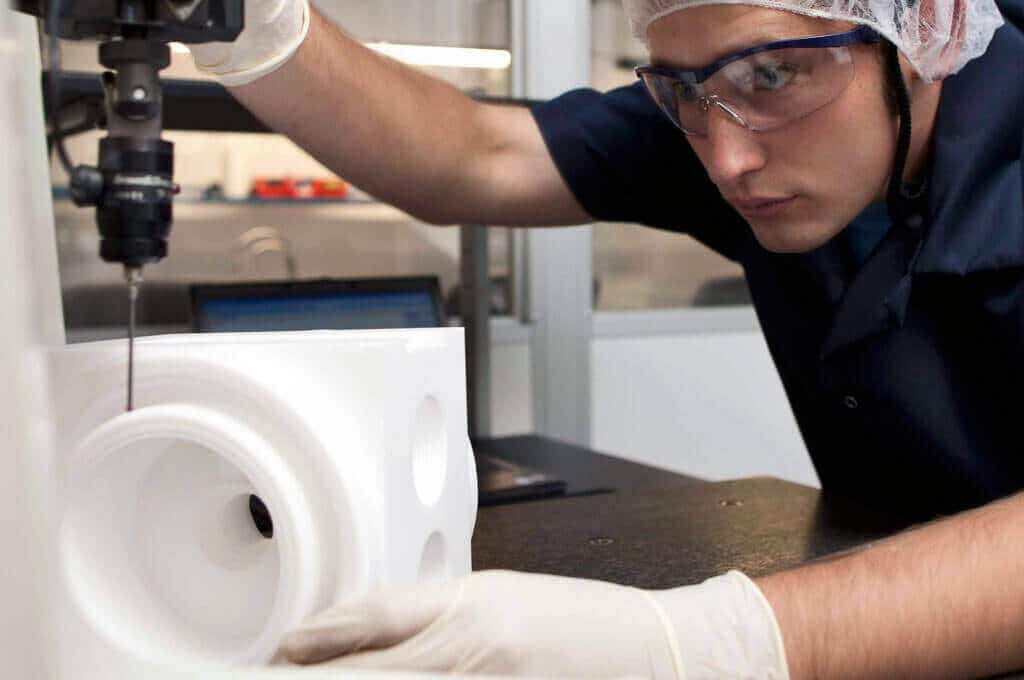 PFA Welder
Classification: Full Time
A PFA welder must weld parts in a productive and safe manner to produce parts that meet White Knight's quality requirements at the lowest cost in a timely manner while minimizing waste of materials and resources.
Responsibilities:
Weld plastic parts, creating full sealing welds while meeting production quotas
Maintain a clean, safe work area
Perform daily maintenance of machines as required and keep supervisor informed of necessary maintenance beyond operator ability
Must read and understand layouts, job packets and blueprints for the parts being welded (includes Geometric Tolerancing)
Provide accurate inventory counts at all times and keep parts in appropriate storage areas
Measure parts during production to ensure parts match blueprints. This may involve the use of comparator, calipers, gauges and related test instruments
Perform necessary side operations as required (i.e., deburring, PFA tube bending)
Work as a team member to aid all shifts and support personnel to operate to departmental standards including quality and productivity goals
Other duties as assigned
Competencies:
Ability to perform a sequence of operations under minimum supervision and consistently maintain the performance levels set for quality and quantity
Understanding of safety rules and regulations to prevent unsafe set-ups, operations, or acts which might cause injury to self, others, or environment
Ability to work through daily operational activities
Good interpersonal, written and oral communication skills
Ability to plan effectively and execute the plans
Strong mechanical aptitude
Strong problem solving and troubleshooting skills
Qualifications:
High School diploma, or equivalent
Plastic Welding experience is preferred