Join Our Family!
Please submit your résumé/CV or fill out an application. We will review it in a timely manner and respond promptly to applicants who are well-qualified for positions at White Knight. Please understand that we receive many applications, and we do not respond to every application. Thank you.
To submit a resume/CV, please email: hr@wkfluidhandling.com.
Contact White Knight for more information.
Download Employment Application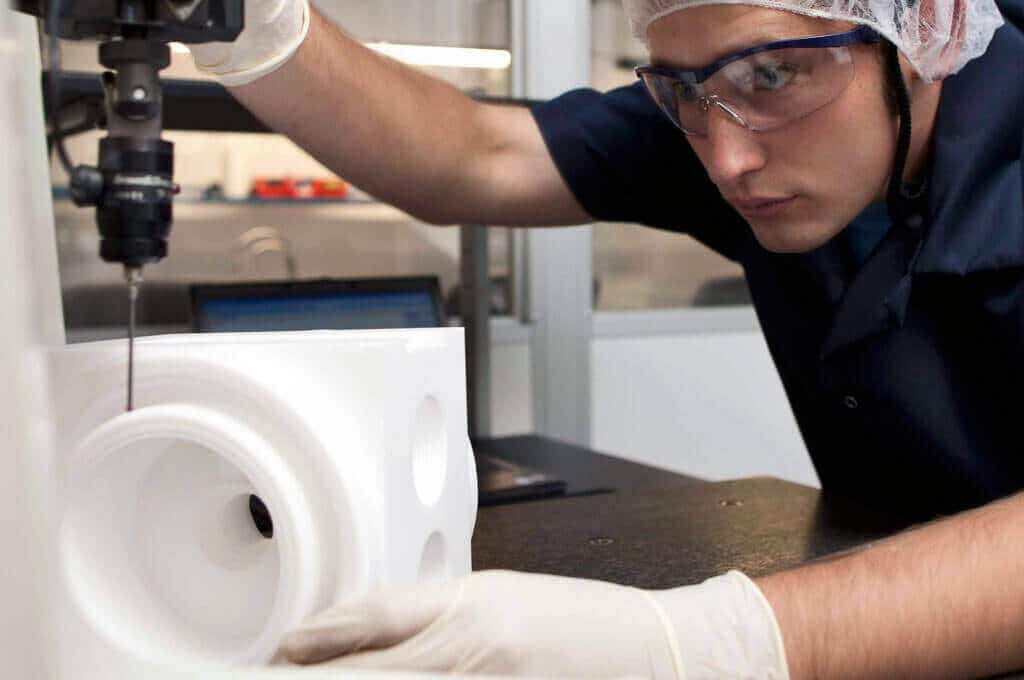 Cleanroom Assembler
Classification: Full Time
Responsibilities:
Assemble and pack both sub-assemblies and final assemblies under close supervision.
Maintain required work efficiency and productivity on assigned work station/assembly position.
Monitor daily quality of assemblies and communicate any discrepancies.
Participate in quality assurance and problem solving to continually improve the quality of assemblies and processes.
Qualifications:
High School diploma, or equivalent
Requires the ability to perform continuous short cycle work with light to 40 lb. (or equivalent) weight materials.
Requires standing for long periods of time.
Requires high attention to detail and strict adherence to operating procedures.
Ability to stay organized and meet deadlines.
Ability to efficiently perform basic assembly from detailed instructions.
Ability to timely and accurately complete assembly
Pressroom Operator
Classification: Full Time, Night Shift
Responsibilities:
Strong mechanical aptitude
Strong problem solving and troubleshooting skills
Ability to plan effectively and execute the plans
Be willing to work overtime as necessary
Good communication skills and ability to work well with others
Ability to lift and carry 50+ lbs
Other manufacturing experience is a plus
Qualifications:
High School diploma, or equivalent