Join Our Family!
Please submit your résumé/CV or fill out an application. We will review it in a timely manner and respond promptly to applicants who are well-qualified for positions at White Knight. Please understand that we receive many applications, and we do not respond to every application. Thank you.
To submit a resume/CV, please email: hr@wkfluidhandling.com.
Contact White Knight for more information.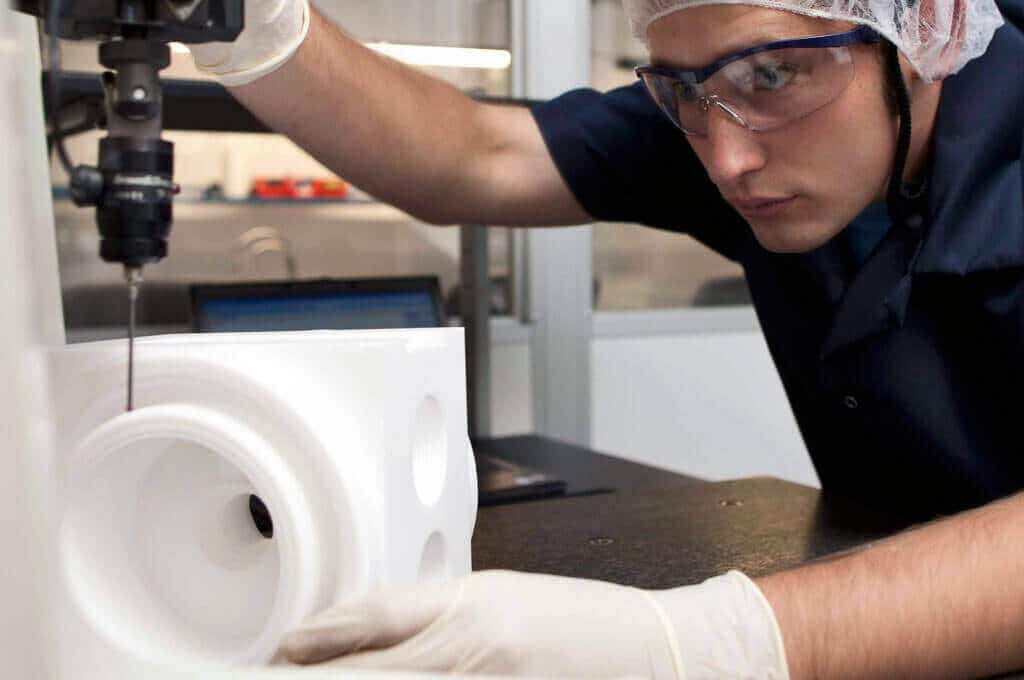 Inside Sales Technical Support Clerk
Employee would work with staff in Sales, Support, Manufacturing, Shipping and other departments to grow and maintain excellent relationships with customers. Employee would enter data into various platforms, including Salesforce, Quickbooks, Oracle, and Excel. Employee would communicate with customers, and must have excellent written and verbal communication skills. This position helps manage communications with customers, enter quotes, answer emails, and other customer support tasks.
Click for more details...
Essential Duties
Communicate with customers both verbally and written on technical matters
Enter and process orders in Salesforce, Quickbooks, Rapid inventory, and Oracle
Maintain Excel sheets and work to streamline processes
Respond to customers via email and telephone
Assist other departments as needed including shipping, inventory management, and assembly
Handle duties of Inside Sales Assistant when they are out of the office
Other duties as assigned
Education/Certifications
2+ years of administrative or Technical support experience
Associates degree preferred but not required
Skills/Abilities/Competencies
Microsoft Word and Excel
Good interpersonal, written and oral communication skills
Organized and efficient
Detail oriented
Steady, stable work history
Ability to plan effectively and execute the plans
Strong problem solving and troubleshooting skills
Mechanical aptitude
Download Application
CNC Machinist B
A CNC Machinist B must operate CNC machines in a productive and safe manner to produce parts that meet White Knight's quality requirements at the lowest cost in a timely manner while minimizing waste of materials and resources.
Click for more details...
Essential Duties
Set up, adjust and operate a variety of CNC machines
Maintain a clean, safe work area
Adjust tools and request replacements as necessary
Follow set-up procedures and recommend improvements
Read and understand layouts, job packets and drawings for the parts being run
Provide accurate inventory counts at all times and keep parts in appropriate storage areas.
Measure parts during production to  ensure parts match drawings.  This may involve use of comparator, CMM, gauges, and related test instruments.
Perform necessary side operations during machine cycle time as required
Perform daily maintenance of machines as required and keep supervisor informed of necessary maintenance beyond operator assigned maintenance
Work as a team member to aid all shifts and support personnel to operate to department standards, including quality and  productivity goals.
Perform other duties as assigned.
POSITION REQUIREMENTS
Education/Certifications
High School diploma or equivalent
Two-year degree in Machining Technology or CNC Machining trade school preferred
Experience
Minimum of 2 years of CNC Machining experience in milling and turning.
Note: A completed promotional checklist is required to promote to  the next level along with required time in grade.
Skills/Abilities/Competencies
Demonstrated ability to read and understand CNC programs and operational layouts as required
Understand tooling requirements to set up and operate machines in the department, including pre-setting of tools
Demonstrated ability to perform a sequence of operations under minimum supervision and consistently maintain the performance level set for quality and quantity
Understanding of safety  rules and regulations to prevent unsafe setups, operations, or acts, which might cause injury to  self, others, or  environment
Good interpersonal written and oral communication skills
Ability to work through daily operational activities
Ability to  plan effectively and execute plans
Strong problem solving and troubleshooting skills
Strong mechanical aptitude
Must have strong PC skills and ability to  work with Microsoft products
Physical Requirements
In terms of an 10-hour work day, "occasionally" means 1 to 33%, "frequently" means 34-66% of the  time, and "continuously" means 67-100% of the time.
In an 10-hour workday employee must be able to sit 1.25 hours, stand 3.75 hours, and walk 5 hours.
Position requires frequent bending and stooping, occasional use of fixed or portable stairs, crouching, kneeling, and reaching above the shoulder.
Employee must occasionally lift and load up to 45 lbs or greater.
The position requires frequent repetitive elbow movements and simple grasping with both hands and occasional  firm grasping and fine manipulation with both hands.
(Lifting, dexterity, coordination, mobility, etc.)
Download Application