Join Our Family!
Please submit your résumé/CV or fill out an application. We will review it in a timely manner and respond promptly to applicants who are well-qualified for positions at White Knight. Please understand that we receive many applications, and we do not respond to every application. Thank you.
To submit a resume/CV, please email: hr@wkfluidhandling.com.
Contact White Knight for more information.
Download Employment Application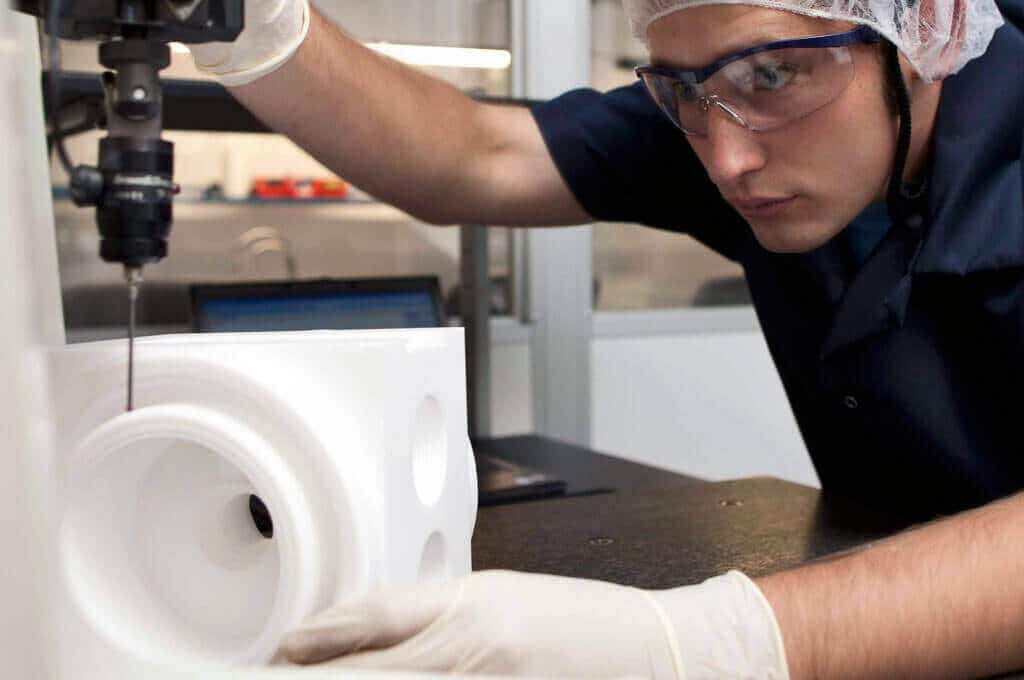 Customer Service Representative II – Intermediate
Classification: Full Time
Accurate and timely response to customer inquiries and product questions.
Responsibilities:
Directly communicate with customers and internal staff
Provide support to customers for product related inquiries
Review and process orders received from customers
Developing all resources that aid in resolving customer inquiries
Actively engage in continuous improvement programs
Process and respond to customer needs in the most expeditious and courteous manner possible
Make promise date commitments to customers as required and follow through to ensure that commitments are either met or the customer receives as much advance notice as possible
Answer questions regarding department, distribution, and/or corporate policies and procedures to appropriate individuals as required
Assist in developing work procedures and work instructions
Participate in continuous program of training on products, promotions, policies, etc.
Perform any other responsibilities as assigned
Qualifications:
Two-year technical degree or bachelor's degree possessing a mechanical aptitude or equivalent relevant combination of education and experience
Two years of experience in a customer service phone environment or equivalent
Knowledgeable in preparation of all export documentation for international shipments
Excellent communication, presentation, and interpersonal skills
PFA Welder
Classification: Full Time
A PFA welder must weld parts in a productive and safe manner to produce parts that meet White Knight's quality requirements at the lowest cost in a timely manner while minimizing waste of materials and resources.
Responsibilities:
Weld plastic parts, creating full sealing welds while meeting production quotas
Maintain a clean, safe work area
Perform daily maintenance of machines as required and keep supervisor informed of necessary maintenance beyond operator ability
Must read and understand layouts, job packets and blueprints for the parts being welded (includes Geometric Tolerancing)
Provide accurate inventory counts at all times and keep parts in appropriate storage areas
Measure parts during production to ensure parts match blueprints. This may involve the use of comparator, calipers, gauges and related test instruments
Perform necessary side operations as required (i.e., deburring, PFA tube bending)
Work as a team member to aid all shifts and support personnel to operate to departmental standards including quality and productivity goals
Other duties as assigned
Competencies:
Ability to perform a sequence of operations under minimum supervision and consistently maintain the performance levels set for quality and quantity
Understanding of safety rules and regulations to prevent unsafe set-ups, operations, or acts which might cause injury to self, others, or environment
Ability to work through daily operational activities
Good interpersonal, written and oral communication skills
Ability to plan effectively and execute the plans
Strong mechanical aptitude
Strong problem solving and troubleshooting skills
Qualifications:
High School diploma, or equivalent
Plastic Welding experience is preferred
QC Technician I
Classification: Full Time
Quality control (QC) technician will be responsible for inspecting, sampling, and testing products to ensure quality standards are met. This person will review and verify documents, report deviations, collect samples, inspect in-process materials. This individual will ensure calibration control.
Responsibilities:
Inspect parts and raw materials
Audit component operations
Audit completed components
Maintain calibration of tools
Competencies:
Proficient at measuring machined parts
Ability to interpret measuring requirements on drawings
Competent with Microsoft Office programs (e.g. Word, Excel, Outlook, Powerpoint)
Strong attention to detail and accuracy
Ability to organize and effectively prioritize multiple tasks to meet deadlines
Qualifications:
High school diploma
Two years of experience as QC technician in a production environment
Previous experience in an ISO 9001 environment preferred
English verbal and written communication required
Experience using Excel as a database and reporting tool
Ability to lift 15-35 lbs.
Cleanroom Assembler
Classification: Full Time
Responsibilities:
Assemble and pack both sub-assemblies and final assemblies under close supervision
Maintain required work efficiency and productivity on assigned work station/assembly position
Monitor daily quality of assemblies and communicate any discrepancies
Participate in quality assurance and problem solving to continually improve the quality of assemblies and processes
Competencies:
Ability to maintain strict adherence to operating procedures
Ability to stay organized and meet deadlines
Ability to efficiently perform basic assembly from detailed instructions
Ability to timely and accurately complete assembly
Qualifications:
High School diploma, or equivalent
Requires the ability to perform continuous short cycle work with light to 40 lb. (or equivalent) weight materials
Requires standing for long periods of time