Product Testing
All White Knight products are subject to various testing procedures using true de-ionized water, and each test is thoroughly documented. White Knight maintains a lab dedicated for testing purposes. Test benches have been set up with everything needed to ensure products meet rigid performance and consistency standards. Some examples of the tests performed include standard performance testing, high temperature testing, applications testing, and longevity testing.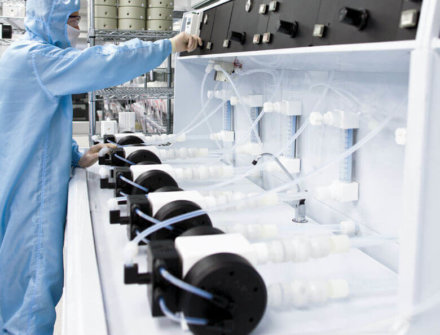 White Knight is committed to demonstrating how our products support our customer's demanding application environments. To facilitate this commitment, White Knight has a flexible demo program to provide products to customer for a specific period of time. In addition, our engineers will help you select the right product for your application.
Order a Demo Unit
White Knight will set up a custom test to meet your specifications. We are committed to demonstrating our products in our customer's demanding applications. To facilitate this commitment, we offer a flexible test program enabling customers to run tests in our lab that meet their criteria. Once your test is complete, we will produce a data package of the test results.
Start a Custom Test