White Knight Closed-Loop Controller
Automatically maintains system pressure or flow rate set points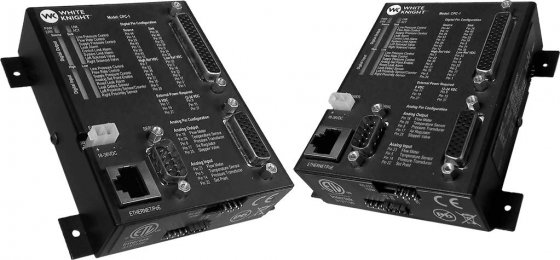 Features & Benefits
The CPC-1 monitors and controls pneumatic pump systems. It supports pressure control and flow control operation modes to manage the system using feedback from a pressure transducer (no delay) or a flow meter (two second signal delay), respectively. It also supports supply pressure control operation to manage the system without feedback control.
Automatically maintains system pressure or flow rate
Simple Plug-&-Play integration using standard protocols
Flow stability in pressure transitions that is independent of filter loading, viscosity, or temperature
Adjustable flow rate or pressure set point
Maintains line pressure in dead-head without continued cycling of the pump
Maintains delivery pressure as demand and line restrictions change
High temperature capability
Software interface simplifies setup
Real-time feedback for flow rate, supply pressure, line pressure, and temperature
Quickly switch between control modes
Customizable alarms for control limit, system limit, maintenance, and leak detection
Input and output communication through analog and digital signals
Compatible with shuttle-, fiber optic-, and proximity-driven bellows pumps
Supports parallel operation with multiple White Knight pumps
The CPC-1 sends an analog signal to an electro-pnuematic proportional regulator. The regulator applies pressure to the pump. The pump pressurizes the fluid line causing flow. Sensors placed in the fluid line send analog signals to the CPC-1 to maintain the process. Simultaneously, the CPC-1 communicates to external alarms, PLC, or Windows-based computer, which allows the CPC-1 to integrate into various tool designs.
Communications
Setup controller using a Windows computer via a standard RS-232 communication protocol or a 10/100 Base-T Ethernet port. It supports automatic IP Address assignment over DHCP Network.
CPC-1 power consumption 2.5 watts typical with maximum of 4 watts.
High-power sourcing outputs (12 –24 VDC, 500 mA)
Low-power outputs (5 –24 VDC, 25 mA)
Wiring Connections
Digital I/O Connections: 44 Pin HD D-Sub Connector
Digital Inputs Include:
Turn on pressure control
Turn on flow control
Turn on set supply air
Turn on set point change via Analog input
Leak sensor input
Reset leak sensor alarm
Proximity sensor input left
Proximity sensor input right
Digital Outputs Include:
Pressure control on
Flow control on
Supply air on
Alarm: Leak detected
Alarm: Out of control limits
Alarm: Near System Capacity
Solenoid: Left signal
Solenoid: Right signal
* Digital inputs are configurable to voltage reference high or low.
* Digital outputs are configurable to be voltage source or sink.
* Digital ports must be powered with an external source.
Analog I/O Connections: 26 Pin HD D-Sub Connector
Analog Inputs Include:
Flow meter signal
Pressure transducer signal
Temperature sensor
Desired set point
Analog Outputs Include:
Flow meter signal
Pressure transducer signal
Temperature signal
Air regulator signal
* Analog inputs can be configured to be 0-5 VDC, 0-10 VDC, or 4-20 mA.
* 4-20 mA output requires the optional White Knight signal converter.
Get Quote
Locate Distributors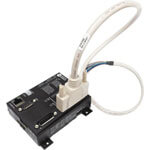 Digital I/O cable to wire leads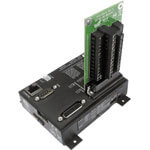 Breakout board to screw terminals
Automatically maintain laminar flow or steady pressure. White Knight closed-loop systems feature metal-free pumps with PTFE and PFA flow paths. They provide stable temperatures, dead-head, and suction lift.
Control your high-purity chemical processes and delivery systems. Simplify process automation to save time, resources and reduce costs.
≤ 140 lpm (36 gpm) flow rates
≤ 7 Bar (100 psi) pressures
≤ 210°C (410°F) temperatures
Maintain stable temperatures
No metals, no corrosion
No elastomer O-rings, no leaks
No electric motors, no heat rise
No impellers, no microbubbles
High-Purity Closed-Loop Systems