White Knight Demo Pump Program
Request a Demo Pump To Test In Your System
Demo Program Overview
White Knight is committed to demonstrating the quality and capabilities of our products. To facilitate this commitment, White Knight offers a flexible demo program, which allows customers to test our products at their facilities.
Please determine which White Knight product you would like to demo. Then, complete the Request Demo form. Please include your desired product configuration and information about your application. We will process your request and contact you to complete the qualification process.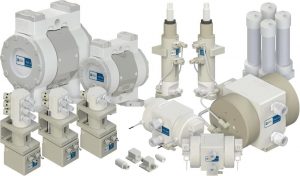 Custom Test Program
White Knight also offers a flexible custom test program that we run in our lab to meet customer specifications. Click below to set up your custom pump test at White Knight.
Start a Custom Test