White Knight Introduces New Products and Presents Improved Fluid Handling Systems
White Knight attended Semicon West 2014 to release new fluid handling solutions and to present important technical data from tests done on the closed-loop control systems. The response from distributors, OEMs and customers was overwhelming.
White Knight released many new products including, electronic metering pumps, universal filter housings, pressure vessels and pressure regulators.
Presentations focused on increasing chip yields through improved flow control and process integrity. Recent tests compared White Knight's closed-loop control system and high-purity pumps to centrifugal systems. An independent report confirmed that flow pulsations from White Knight pumps and centrifugal pumps are both relatively low and nearly identical, regardless of the operating conditions tested. There was also no measurable difference in filter retention between the White Knight pumps and centrifugal pumps tested.
Temperature stability tests, showed that White Knight pumps did not increase fluid bath temperature, while the centrifugal pump increased the fluid temperature by 10°C in 2 hours, and more than 30°C in 8 hours. Unlike the centrifugal pump, White Knight pumps feature completely metal-free fluid paths — with no impellers or magnets. White Knight closed-loop control systems are also capable of operating in temperatures up to 210°C (410°F). White Knight systems idle at dead-head and provide high suction lift.
Learn more about White Knight's closed-loop control systems at https://wkfluidhandling.com/closed-loop.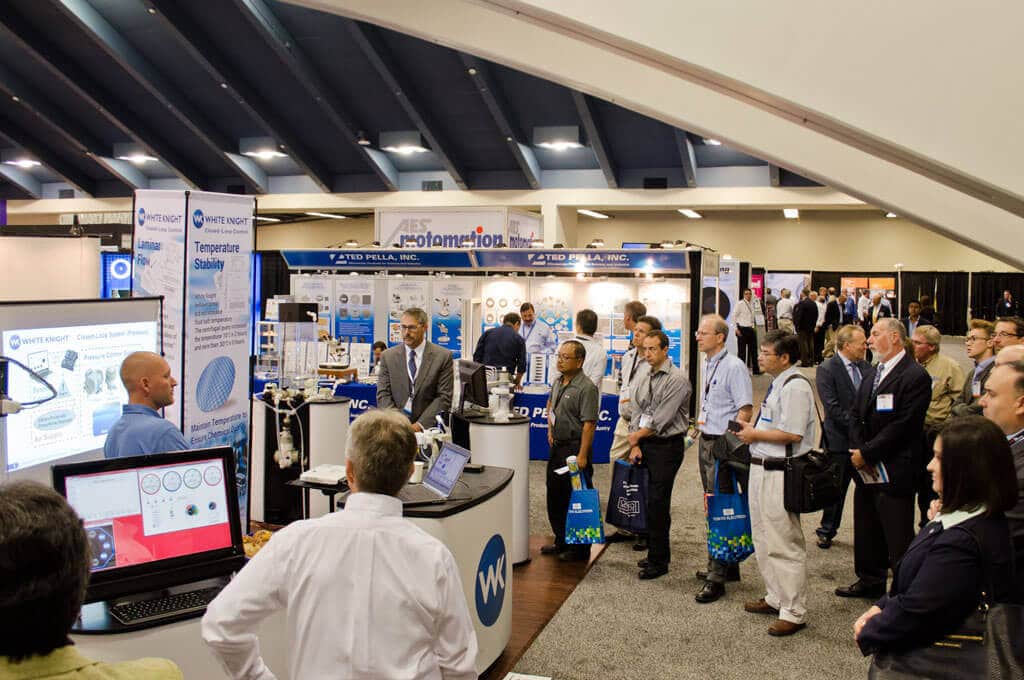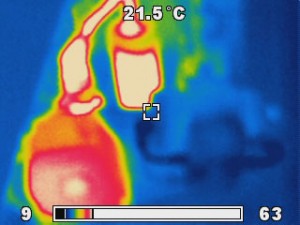 Thermal image of centrifugal pump (left) and White Knight pump (right)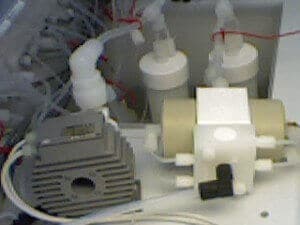 Image of centrifugal pump (left) and White Knight pump (right)
White Knight Product Releases