Class 100 Cleanroom for New Products
We work to prevent contamination of sodium, metals, alkali, petroleum, and other contaminants that hinder die yields during semiconductor fabrication.
At White Knight, all components are dry-machined, handled, assembled, and stored in an area where smoking, food and drinks are strictly prohibited. High-purity components are never exposed to chaining coolants or lubricants because contamination from petroleum or alkali-based coolants cannot be washed from porous PTFE material.
White Knight also prevents risk of metal contamination, which impacts yields in semiconductor manufacturing. To prevent cross contamination due to varying metal processes, White Knight utilizes separate cleanrooms for high-purity products used with various metals.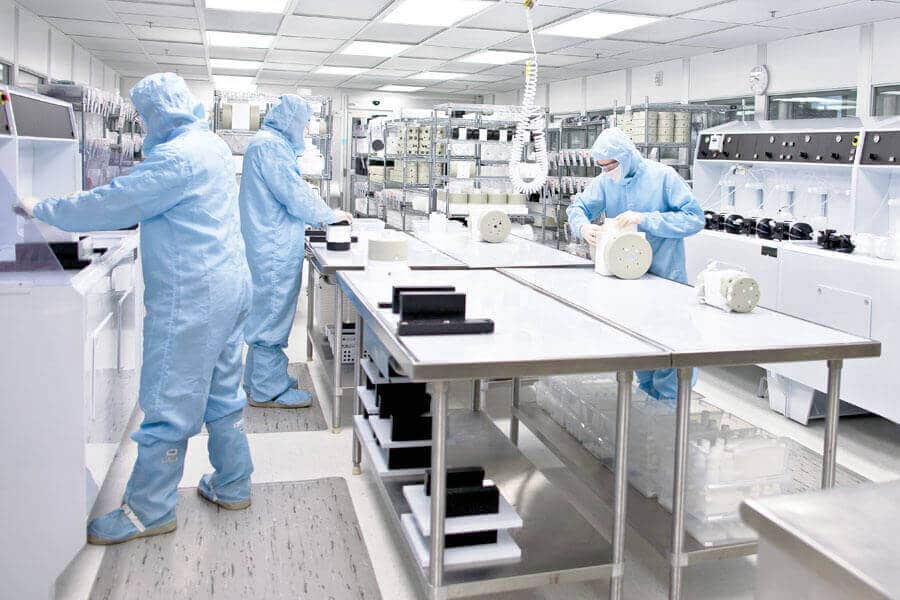 Cleanrooms
White Knight maintains five cleanrooms for handling product. The first and largest of these is dedicated to production, assembly and testing of new products, and it is not used to service products. This prevents returned product from becoming a potential source for contamination. Other cleanrooms are dedicated to servicing products that have been used in various processes. These cleanrooms ensure new products are not exposed to products returned for service and prevent cross contamination from serviced products that may have been used in different processes with different chemicals or metals.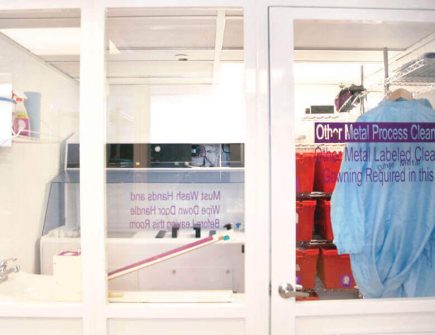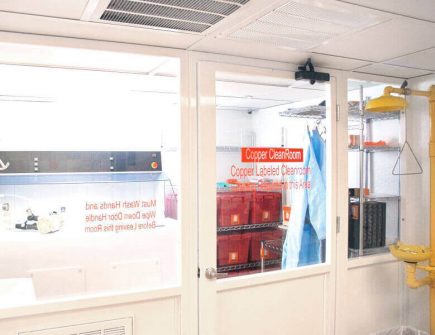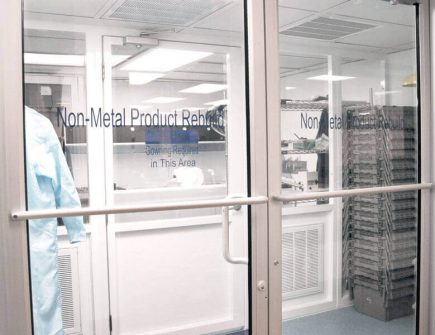 Machining Areas
At White Knight, areas and machine tools are dedicated to materials and methods of manufacture. No liquid machining coolants are used in the equipment where high purity manufacturing is done. A separate contained area is set aside for the machining of metals and other materials that might pose contamination risks. Another segregated contained area is dedicated to the production of ceramics.