Bulk Transport & Reclaim
Durable and Reliable High-Flow Pumps
Pumps for Reclaim, Disposal & Bulk Transport
White Knight high-flow pumps enable offloading ultra-pure chemicals from manufacturing and fabrication plants around the world. At White Knight reliability starts with our complete in-house engineering and manufacturing quality control processes.
White Knight PSA060 and PSA140 pumps offer flow rates up to 60 lpm (16 gpm) and 140 lpm (36 gpm), respectively. They are capable of up to 7 Bar (100 psi) air supply pressures and fluid temperatures up to 100°C (212°F). They contain no metals and feature PTFE and PFA fluid paths. See PSA Series for details.
White Knight PSD Series pumps offer economical bulk transport of corrosive chemicals. The 1/2-inch PSD08, 1-inch PSD16, and 1-1/2-inch PSD24 are capable of pumping up to 60 lpm (16 gpm), 140 lpm (36 gpm), and 320 lpm (85 gpm), respectively. See PSD Series for details.
PSA060 Performance Curves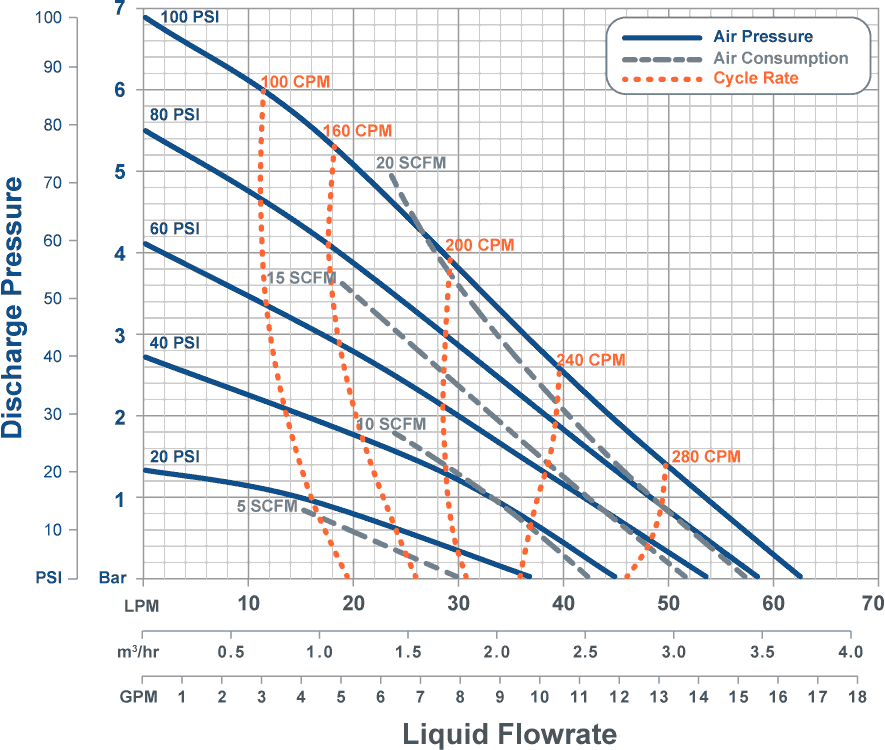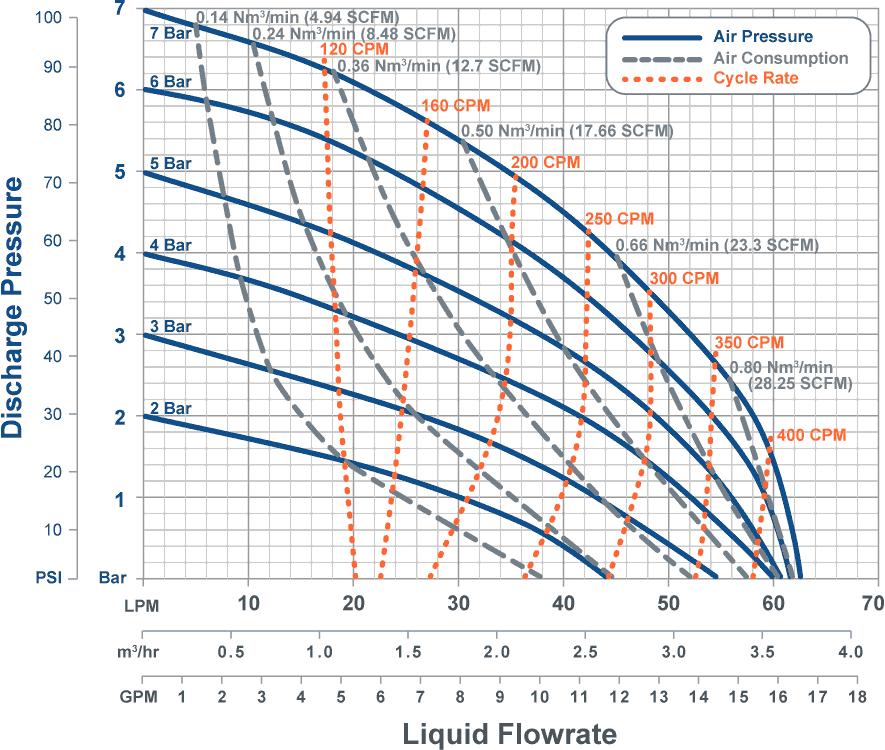 PSA140 Performance Curves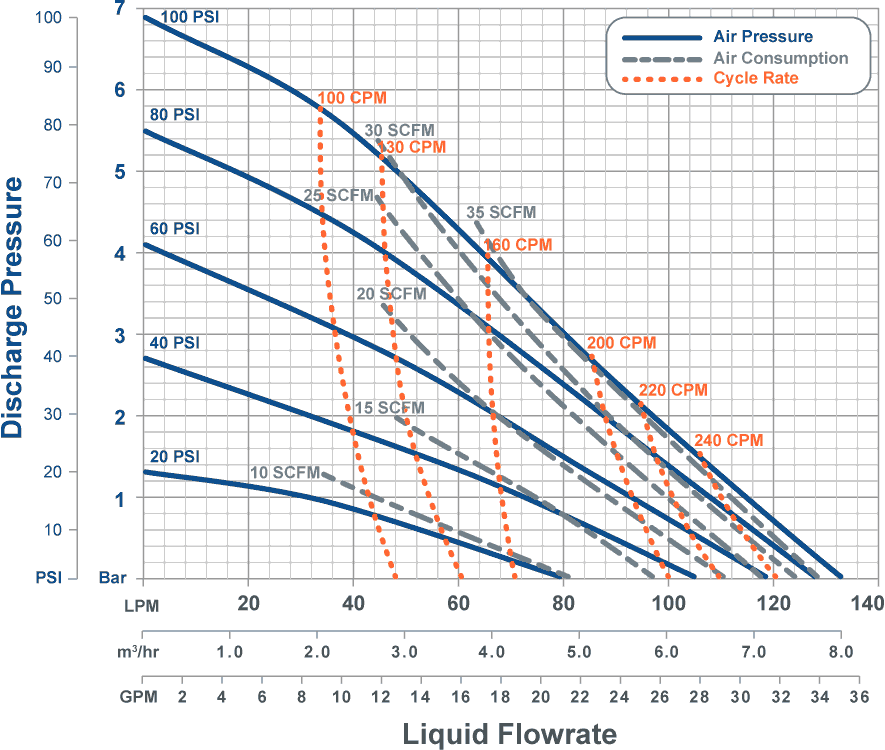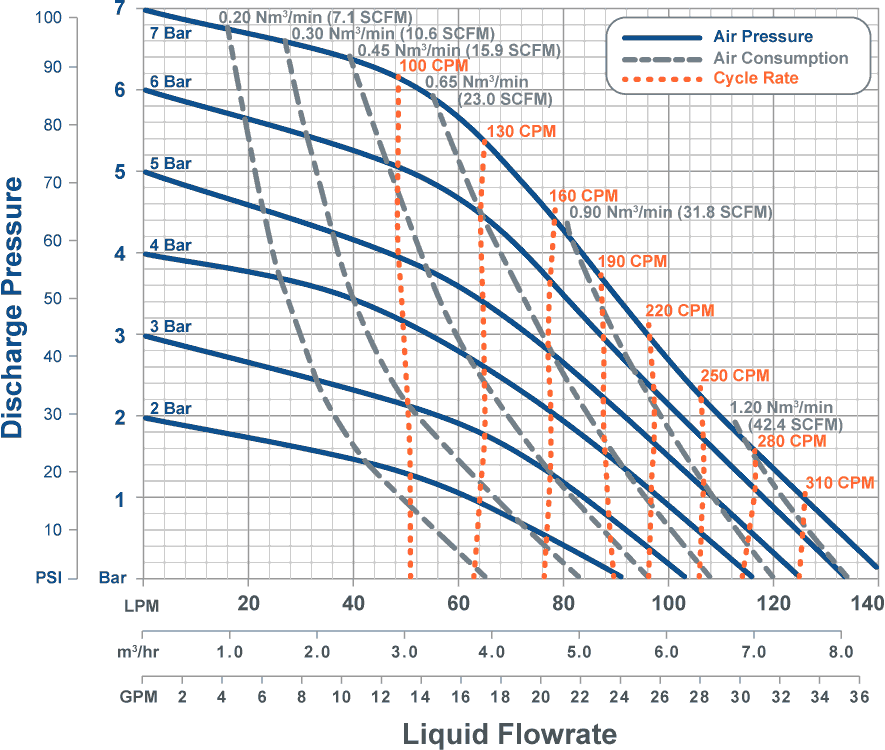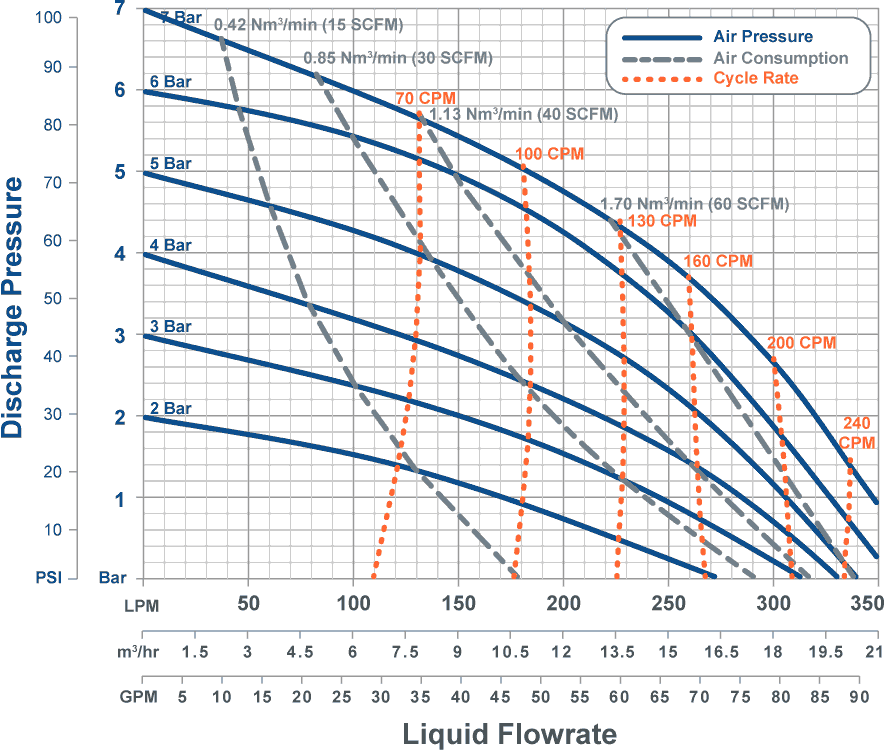 Compare Maximum Flow Rates
PSA060 - 62 lpm (16 gpm)
PSD08 - 63 lpm (16.5 gpm)
PSA140 - 123 lpm (32 gpm)
PSD16 - 142 lpm (37.5 gpm)
PSD24 - 322 lpm (85.2 gpm)
Automatically maintain laminar flow or steady pressure. White Knight closed-loop systems feature metal-free pumps with PTFE and PFA flow paths. They provide stable temperatures, dead-head, and suction lift.
White Knight's closed-loop systems provide complete control of high-purity chemical processes and delivery systems. They simplify process automation to save customers' time and resources, and they reduce costs by eliminating the need for expensive pressure systems.
≤ 140 lpm (36 gpm) flow rates
≤ 7 Bar (100 psi) pressures
≤ 210°C (410°F) temperatures
Maintain stable temperatures
No metals, no corrosion
No elastomer O-rings, no leaks
No electric motors, no heat rise
No impellers, no microbubbles
High-Purity Closed-Loop Pump Systems